Alfa Safety Stirrup 2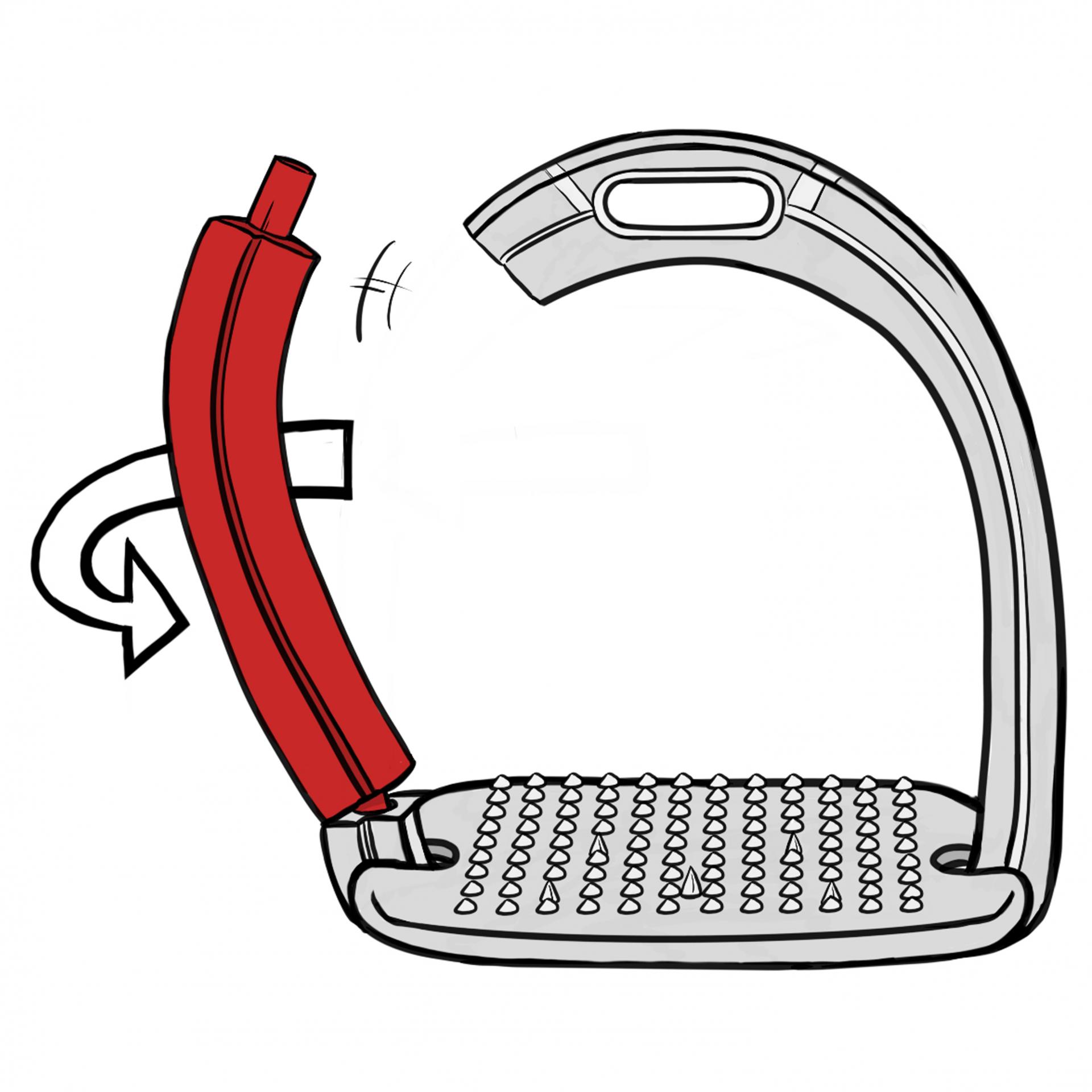 The safety stirrup is completely machined from a high-strength aerospace aluminium alloy.
It is both light and strong. It can withstand a load of 120 kg (per stirrup) on a 1.50 m high jump.
The arm, made of flexible polymer, opens in all directions, in order to free the foot whatever the type of fall (front, back, side). It can even be completely ejected if necessary. It can then be replaced very easily.
Its flexibility has been calculated to open in the event of a fall for a person of 12 kg or more, while avoiding untimely openings in the event of repeated rubbing of the foot during jumps.
The soleplates, like the other models of the brand, are equipped with a strong notch, reinforced with optional stainless steel spikes, in order to have a perfect grip and a good fixing of the foot.
They are also available in flat or sloping versions, to best suit the riding style and discipline of each horseman.
The soleplates as well as the arms are sold separately and can be changed very easily.
This allows the horseman to change the configuration and look of the stirrups as he wishes, and guarantees a long life for the stirrups.
The Choice of your stirrups:
Alfa Jump offers you the possibility to modulate your stirrups by choosing not only the size of your frame but also the soleplate that suits you.
The soleplates are available with the option of stainless steel spikes to increase the strength of the notch.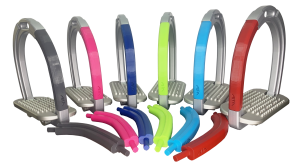 Size L = Adult
Distance between branches: 12 cm
Sizes > 38


Size M = Medium
Distance between branches 11 cm
Sizes < 38


FLAT SOLEPLATE
A wide rectangular shape with no slope, the flat floor facilitates the rider's balance while suspended.

INCLINED SOLEPLATE
The sloping floor ensures a natural descent of the leg and therefore a good position for the rider.